It's been a busy year. It's been a busy year for everyone. And it would seem that it's been a globally shitty year between natural disasters, #feesmustfall violence and Donald Trump. But for me it's been a year, not necessarily good and not necessarily bad…yet. Overall I'd say things have gone rather well. I've been doing new things and going new places and I've decided to compile a list of the highlights so far:
Went to the Grahamstown National Arts Festival for the first time
This was a big one for me. For my whole undergrad I (slightly enviously) watched all my peers head off to G-town, some of them performing and others just going – although I never understood how they could afford it. This year I not only took my own production but I went as the stage manager for another. I got to spend almost 2 weeks in this wonderful town. My friends and I became regular faces at the Rat and Parrot (as one is wont to do). I think I could have quite happily stayed for another week.
Went to Cape Town for the first time
As the stage manager for Termite! Tall tales for Big People I was sent off to the Cape Town Fringe Festival
with the wonderfully talented T.Q. Zondi and Mpilo Nzimande and their other stage manager Brandon Bosch for just shy of two weeks. Cape Town was a magical place where stuff was kind of just everywhere. Although our schedule was rather hectic we still managed to get out a little bit and see a few places. BTW Cape Town, your city hall is spectacular.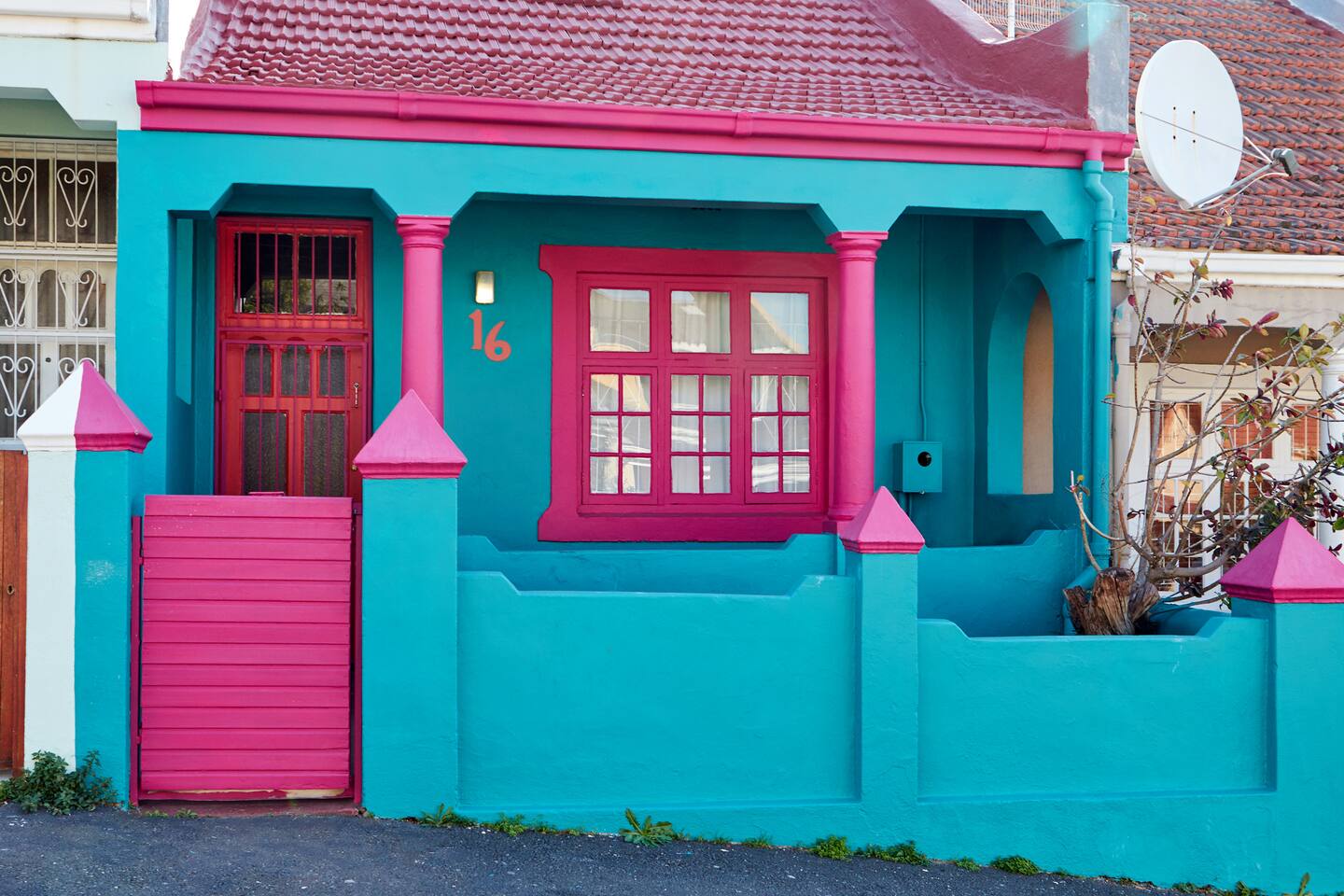 While in Cape Town we stayed at the most wonderful Airbnb called Gypsy Cottage. Check it out here:
https://www.airbnb.com/rooms/14773295
It is everything it looks like in the pictures and more. Comfortable, cute and an absolute delight. Our hosts left a guide of places in and around the area for things like restaurants, laundromats, shops and markets. And (as is a necessity these days) wifi. The neighbours were friendly and although we didn't really interact much with anyone we felt the sense of community around us which was very different from Pmb.
Started seeing a dietitian to get my shit together
A far more personal and terrifying adventure this one. The first thing I did this year was start seeing a wonderful Dietitian. And after checking with her I will post her details in a post. 10 months in and I've been seeing her once a month, I feel like she knows more about me than some people I've known for 10 years. But that's what she does, she delves in and tries to help you figure out what your relationship with food is.
We always think (or have been taught to think) that diets are the way forward and that Monday will be the first day of the rest of our lives. Meanwhile it's the small changes that we need to enforce every day at every meal.
One of the biggest challenges has been throwing the idea of "cheating" away. It's not cheating, it's making a choice and that choice is fine as long as you balance it out. My Dietician is wonderful and always encourages me to be smart and aware. It hasn't been a steady weight loss journey but I have lost weight. On my last visit I had gained back  about 1 and a half kgs and she was very quick to remind me that I'd already lost 15 kgs. So this was okay and it was not a setback.
I hate diets. I have been on diets for as long as I can remember, probably from the age of about 9 or 10 and they have never worked. Because diets don't work. Lifestyle changes and conscious eating bring change. Diets bring misery and disappointment. You can disagree if you like but so far I've had more results from working with my dietician than I've ever had on a diet. I'm going to stick with what works for me.
Took up kickboxing
Kickboxing is something I've always wanted to do. I've always wanted to be a badass. So my bff and I started going about 2 months ago. It is possible that they're trying to kill us. It's hard, seriously hard, but I haven't yet left a session feeling like I didn't work. It's also possible that the taking up of the kickboxing led to the weight gain I had at my last weigh-in – eating more as a result of these sessions (So now I have consulted with my guru on a way to curb the crazy post workout hunger) and also building muscle. We started going to Shuriken Dojo and although it can feel a bit intimidating at first because it is almost completely men, the more dedication you show the more likely you are to feel at ease. Before I went to Cape Town for 2 weeks we were going to 4 sessions a week, Monday to Thursday at 6:30 pm. I recommend it because there is nothing like being able to kick and punch someone with good technique.
Want more info? Check out their facebook page here:
Auditioned – and got the part!
At end of last year I auditioned for The Sound of Music at The Playhouse Theatre in Durban and despite my terror I got a callback and later got the part! I auditioned for Sister Bertha, the grumpy nun (you know, the one who's all like: Maria sucks as a nun, kick her out) because she's the only Alto part. Any Alto's in the house? I know y'all understand. So next week I'll be moving to Durban (to a granny flat I have just been told is called Flash Villa and I'm loving it) for 2 months while the production gets underway. I'm super excited and terrified, it's my first production outside the Hexagon and while I know that's normal for most people and it's a good thing, I am a creature of habit and comfort. So it's all very new and terrifying but I'm excited and ready! The only shitty part is that now I can't go to Kickboxing 4 times a week. So I'll have to settle for once a week. (It's a scheduling thing because we rehearse and perform in the evenings) (I promise I'm not just being lazy)
Diagnosed with and receiving treatment for Polycystic Ovarian Sydrome (PCOS)
Anybody know about Pcos? This bad boy seems to be cropping up everywhere. This sneaky little fucker is a Catch 22, you are more likely to gain weight if you have it and you are more likely to have it if you're "overweight". It is (basically) your hormones go mental and you produce more male hormones, you may have cysts on your ovaries (I don't) and it causes craziness with your periods and fertility. Left untreated it can lead to diabetes and/or heart disease. So, after a short discussion with someone I went and got tested with Dr Lee the GP who is wonderful and located in Hilton for anyone who might want to go to her. She is a GP who has a special interest in Women's Wellness and eye health. I've never had a vaginal exam before and was somewhat anxious but she made me feel completely at ease with her professionalism and I will definitely be going back to her. As it was, the ultrasound showed no cysts but the blood work confirmed the diagnosis. Since then I have been getting treatment for it and I have also read that it may lead to weight loss. My most significant weight loss came after being on the treatment for about a month. So get yourself checked!
Just to wrap up I've decided to share this:
This delightful little treat is called:
Brownie Batter Overnight Protein Oatmeal and I swear to god it's going to change my life. I made it for the first time 2 nights ago and it is so delicious and I can't believe it's actually good for you.
You can find the recipe here:
https://dashingdish.com/recipe/brownie-batter-overnight-protein-oatmeal/
I swear to god, as someone who is always trying to (in a way) cheat the healthy eating system this is the most incredible thing I've ever discovered. So chocolatey. SOooooooOOoOo chocolatey.
Next stop: Durban Playhouse for rehearsals!